Golden Surrender
Sinopsis:
Dos bravos guerreros, salvajemente orgullosos, unidos por la pasión y la venganza.
Olaf, Príncipe de Noruega, Señor de los Lobos y el dorado guerrero vikingo que tomó su barco e inició un viaje que le llevaría a crear un gran reino en la Isla Esmeralda.
Erin, princesa irlandesa, Hermana del rey Irish High, una belleza de cabello de ébano que juró venganza contra el legendario escandinavo que había traído la muerte y la destrucción a su amada patria.
Pero, debido a la alianza que formaron los irlandeses y el escandinavo contra los daneses que invadían el país, su propio padre la comprometió a su enemigo más odiado.
Aunque hechizada por la enorme fuerza de Olaf y seducida por su poder, Erin se prometió que ni la ira de su espada ni la pasión de sus besos haría oscilar la lealtad de su orgulloso y apasionado corazón.
Sinopsis:
Rhiannon, hija de un rey sajón, debe casarse contra su voluntad con Eric, un príncipe vikingo llegado de Irlanda.
Su padre la ha ofrecido a Eric en muestra de agradecimiento por la ayuda recibida en la lucha contra los agresores daneses. Rhiannon intenta por todos los medios eludir su obligación, pero la boda se celebra.
Entre los recién casados se inicia una tempestuosa relación, marcada por el rencor y la desconfianza.
Sin embargo, ya en Irlanda, Rhiannon descubrirá al hombre tierno y leal que se esconde tras los rudos modales de Eric.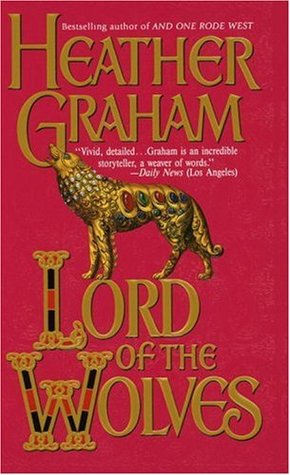 Lord of the Wolves
Sinopsis:
En el siglo IX Melisande, una indómita condesa gala, debe contraer matrimonio por razones políticas con Conar MacAuliffe, un vikingo llegado de Escocia y conocido como Señor de los Lobos.
Melisande siente de inmediato una irresistible atracción por el apuesto escocés, pero fiel a su natural rebeldía se muestra esquiva y distante.
Sin embargo, cuando Conar parte hacia la guerra, la añoranza se adueña de ella.
Más tarde las adversidades y un enemigo común unirán para siempre a los esposos.