¿como han estado? yo estoy tratando de no dormirme en la oficina XD
así que por ese motivo pensé en traerles esta sección (ya que me hace estar muy atenta) llena de noticias literarias y no tan literarias...
COMENCEMOS:
NOTICIAS RÁPIDAS
Jennifer L. Armentrout dio a conocer esta imagen en su página de facebook...
la autora de la saga Lux ha estado revelando pequeñas imagenes o frases en sus redes sociales, y todo apunta a que tal vez la autora nos traiga un nuevo libro de la saga lux!!!
Las fans han estado muy activas preguntandole a Jenn que trae en mente, si es un libro de Luc o un libro de Archer, a lo que la autora sólo ha dicho que le den un poco de tiempo para decirnos que significa... mientras tanto yo no pierdo la esperanza de un libro de Luc o de Archer o de Dee...
*******
Plataforma Neo nos traerá El hielo de mis venas, de Mike Lightwood
este 13
de marzo a las librerías de españa!!
Y poco después a México y más ciudades.
Primera imagen del set de filmación de

#LaCuraMortal











Comienza a reunirse el cast para la adaptación de The Darkest Minds (Mentes Poderosas).... aún no se ha dicho que personaje interpretará Harris Dickinson pero los fans creen que podría ser Liam.
Este fin de semana pasado por fin se estrenó en cines mexicanos la película Un Mounstro viene a verme, y esta cadena de cine nos trae un video con la voz de Liam Nesson relatándonos el capítulo número 1.
******
Céline Dion dio a conocer que también será parte del soundtrack de la nueva película de Disney "La Bella y la Bestia"! La canción que Interpretará será "How Does A Moment Last Forever"!
*******
"Immortal Reign" será el título del sexto (y al parecer último) libro de la saga "Falling Kingdoms" de

Morgan Rhodes

.
*gracias a eternamente entre tineblas por la información.
Primer Clip de Ana y Christian en
#
FiftyShadesDarker
🔥
🔥
🔥
😍
*******
Póster oficial de la cuarta temporada de
The 100.
*******
Nuevo libro de Andre Tomé!
Neo Editorial nos traerá el próximo 13 de febrero (a España) un nuevo libro de la autora... al fin conoceremos la historia de Ofeliz & Amoke.
iBoy
Netflix traerá a nuestras pantallas su nueva película este viernes 27, basado en el libro
iBoy de Kevin Brooks.
Federico Moccia
"La 3ra parte de '3 metros sobre el cielo' es un hecho".

Tres veces tú es el nombre de la tercera novela de#FedericoMoccia que llegará a #España este 24 de enero, y las preguntas de los fans son muchas.

#FedericoMoccia comenta lo siguiente:

Han pasado algunos años desde el final de#Tengoganasdeti. Hemos pasado de los bancos de los institutos y de la universidad al inicio de la vida laboral.

Todo está en calma. #Step, incluso, parece que realmente ha decidido qué y quién quiere ser en la vida. Es joven y está luchando por conseguir sus primeros retos importantes en un terreno que ya no son las carreras de motos ni las redadas con los Budokani. Ahora invierte su tiempo en su despacho, en su oficina, haciendo una actividad que puede proporcionarle estabilidad, pero en la que también puede salir derrotado. Un trabajo que requiere habilidades como la paciencia, el ingenio y el deseo de asumir riesgos.

Lo mismo le pasa a su corazón. Sabremos si ha encontrado a su media naranja o todavía la está buscando. Y #Gin y #Babi, lo mismo. Dejamos a dos chicas jóvenes y muy parecidas en su forma de ver la vida, aunque cada una a su manera. ¿Y ahora? ¿Le habrá ido bien a #Babi en su matrimonio? Y #Gin, ¿perdonó a #Step o nunca le dio una respuesta?

Lo que es seguro es que esta tercera parte es fundamental para desvelar todas estas incógnitas. Y es como la vida real, da respuestas a las preguntas de nuestro corazón, mete la pata con nuestros planes y cambia las reglas.

Ya queda muy poco para poder disfrutar de la novela, y los rumores de que también se ponga en marcha la película han cobrado mucha fuerza tras la revelación de Mario Casas de que estaría dispuesto a volver al personaje.

¿Tienes ganas de ver qué ha sido de Step y con quién se quedará al final?

¡Tengo tantas ganas de que llegue el día! El final de la historia entre Step, Babi y Gin...
NOTICIAS MUNDANAS
NOMINACIONES AL OSCAR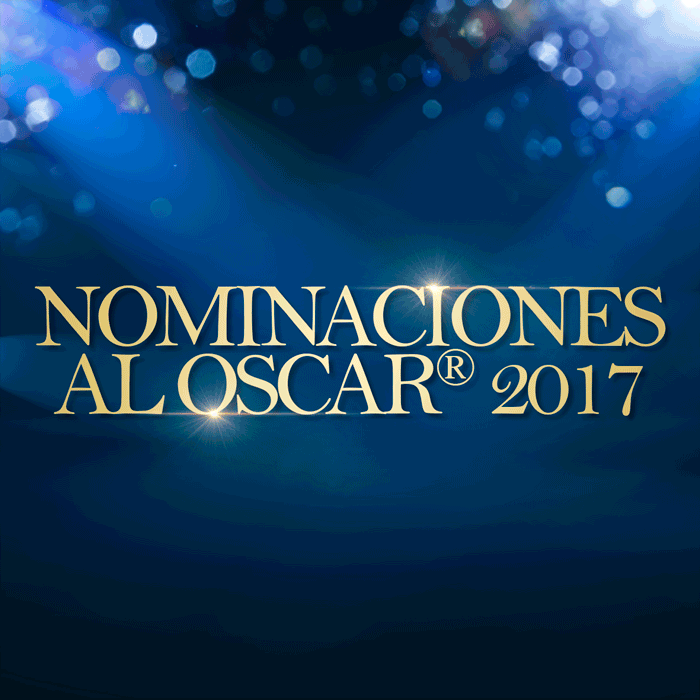 Damien Chazelle -
La La Land
Barry Jenkins - Moonlight (Luz de luna)
Denis Villeneuve - Arrival (La llegada)
Kenneth Lonergan - Manchester by the Sea (Manchester frente al mar)
Mel Gibson - Hacksaw Ridge (Hasta el último hombre)
Mahershala Ali - Moonlight (Luz de luna)
Lucas Hedges - Manchester by the Sea (Manchester frente al mar)
Jeff Bridges - Hell or High Water
Dev Patel - Lion (Un camino a casa)
Michael Shannon - Nocturnal Animals (Animales octurnos)
Naomie Harris - Moonlight (Luz de luna)
Nicole Kidman - Lion (Un camino a casa)
Viola Davis - Fences
Michelle Williams -
Manchester by the Sea

(

Manchester frente al mar

)
Octavia Spencer - Hidden Figures (Talentos ocultos)
LaLaLand

:

UnaHistoriaDeAmor

es la más nominada en los

Oscars 2017

con 14 nominaciones.
Este es el título oficial de Star Wars VIII
******
Se dió a conocer esta imagen de la actriz Margot Robbie
donde luce completamente irreconocible en su papel como
#TonyaHarding
, la ex-campeona de patinaje sobre hielo.
******
Nueva serie de DC Comics protagonizada por Vanessa Hudgens
+ trailer
Nuevo trailer de

GO
⚡️

GO

Power Rangers!
Así como un vistazo de ZORDON!!!
******
DC confirmó que
Dwayne The Rock Johnson
tendrá su propia película de Black Adam.
*******
Teaser de Colossal, una comedia de ciencia ficción protagonizada por
Anne Hathaway
y
Jason Sudeikis
.
Hoy inicia el rodaje de "Avengers Infinity War"!!!
*******
Llegaron los pósters individuales de Baywatch!
Mayo 26
*******
Nueva imagen de La Liga de la Justicia
↞↞↞↞⧫↠↠↠↠
Annabelle #2
Se reveló esta imagen para hacernos saber que la la muñeca Annabelle regresa este 2017
😱
LOGAN
Estoy más que emociona por esta película!
Una parte de mi esta muy contenta porque la película se ve genial, agregale que será clasificación "R" y eso hace que mi euforia aumente, pero como todo lo bueno debe de terminar, me entristece que esta sea la última película de Hugh Jackman como Wolverine.
+ nuevo trailer
MOMENTO ÉPICO!!
Wolverine leyendo un cómic de X-Men
¿Qué les parecen estas NUEVAS imágenes de
#
PacificRim2
protagonizadas por
John Boyega
?
Película a estrenarse en 2018.
Lo cierto es que Sony ya había mostrado enorme confianza en su proyecto e incluso coqueteaba con iniciar una franquicia de Escalofríos desde hace varios meses, por lo que esta confirmación sólo parecía cuestión de tiempo.

¿Pero qué podemos esperar de esta nueva aventura?
Y bueno readers eso fue todo lo que pasó esta semana pasada...
¿Que noticia les sorprendió más?
Nos leemos!