el día de hoy les traigo un nuevo top basado en los libros que me recomendaron otros blogs o amigos.
Top Ten Tuesday es una sección creada por The Brooke and the Bookish en la que todos los martes de cada semana propone un tema a partir del cual nosotros debemos elaborar una lista de 10 elementos (libros, autores, citas, etc) que sigan la temática.
The Deal - Elle Kennedy
como sabrán (si es que me siguen de ya hace un tiempo) me hice fan de esta serie y creo que debo de agradecérselo a los blogs de varias personas ya que este libro fue una especie de boom! cuando salió, no había blog que visitará que no hablara del libro, ya sea dando su opinión y simplemente poniéndolo como novedad del mes.
Saga Lux - Jennifer L. Armentrout
este libro me lo recomendó una muy buena amiga mía (Samantha) de hecho fueron varias personas cercanas a mí las que lo hicieron, pero no fue hasta que conocía a Sami (así le digo de cariño jajaja) que decidí leerlo.
The DUFF - Kody Keplinger
tengo años de haber leído este libro, así que no recuerdo muy bien en que foro lo ví (lo siento) pero sin dudas este libro es de mis favoritos! Sé quee s un libro sencillo y sin un tema principal tan trascendental pero tiene algo que me hace amarlo.
Throne of Glass - Sarah J. Mass
esta serie me la recomendó otra amiga de fb (gracias a Sam!!)
Aún no termino la serie, ya que aún no salen todos los libros jajaja, pero sin duda deben de leerla.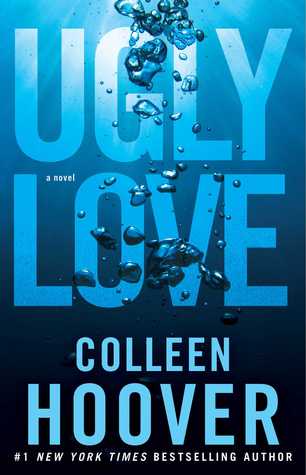 Ugly Love - Colleen Hoover
sip, Colleen siempre esta presente en mis recomendaciones jajaja. mi amiga Lily me recomendó este libro y hoy yo se los recomiendo a ustedes si es que aún no lo han leído.
Me Before You - Jojo Moyes
este libro fue una recomendación de muchas personas!
(Sami, Luisa, Andrea. Jazmin, Mia, Lily) y por nombrar a algunas...
RECOMENDACIONES QUE ESTARÉ LEYENDO PRONTO
----------------
Him - Sarina Bowen & Elle Kennedy
Este libro (junto con su continuación) me los recomendó mi amiga Agus, me dice que a pesar de que es una lectura "diferente" a las que ella lee (me incluyo) se enamoró de estos chicos.
Así que decidí darles una oportunidad.
Charley Davindson - Darynda Jones
Esta recomendación me la hizo otra chica hace un tiempo, aún sigue en lecturas pendientes pero eso es porque aún no tengo ganas de meterme de lleno a una saga con más de nueve libros jajaja...
Six of Crows - Leigh Bardugo / The Gisha - Leigh Bardugo
me tengo pendiente estas dos series del autor y ambas son recomendaciones de dos blogs, el primero del blog I Love Books desde 1234 y el segundo fue por una reseña hecha en el blog My Books.
*****
¿Ya leyeron algunos de los libros que mencioné?