Hola readers!
Hoy es el último martes de este mes, así que no podríamos dejar pasar este top ten, el tema de esta semana es relacionado con la vuelta a clases:
10 libros que deberíamos de exigir como lecturas obligatorias en la escuela...
se suponía que deberías de escoger un sólo tema, pero Jazz y yo no nos pusimos de acuerdo XDD
COMENCEMOS:
Top Ten Tuesday es una sección creada por The Brooke and the Bookish en la que todos los martes de cada semana propone un tema a partir del cual nosotros debemos elaborar una lista de 10 elementos (libros, autores, citas, etc) que sigan la temática.
LISTA JAZMIN
(Libros de fantasía)
1. Sucedio por una apuesta - Leila Mila
Deos ame el libro!! Ame a Marlon, estuve al pendiente de cada conjuro, y si me preguntaran cual fue mi parte favorita... sin lugar a dudas fue esta
-Dos en uno, estoy en ti como tú en mi, formando parte de una estrella, me entrego a ti en todo lo que soy, a ti te entrego los lazos de lo que soy para el resto de mis días, cuida este presente, como yo te amo, como el mayor tesoro, sostenme o caeré en la obscuridad, dime si aceptas lo que siento o destrúyeme para siempre. Tu en mi, mi latido en ti.
lo exijiria por muchas razones, principalmente, por el amor (que?? no estoy loca, esa es una buena razon... ademas aunque yo no crea en el, aveces sale mi lado cursi de lo peorts, que me hace querer vomitars arcoiris)
2. Serie Highlanders - Janet Chapman
Lo exijiria, simple y sencillamente porque amo a los Highlanders (si alguien gusta regalarme un viaje a escocia lo amare eternamente xDDDD )
3. Brujas - Sophie Saint Rose
(valerie y Tessa)
Simplente por el hecho de que en este momento ando traumada con los libros sobre brujas
4. Serie Australia - Sophie Saint Rose
de nuevo Sophie Saint Rose tengo una especie de trauma con ella, los exijiria porque, ummmm no se porque, es que no se si seria por los vaqueros sensuales o por los animalitos o talves por los 2... :3
5. Nuevas Especies - Laurann Dohner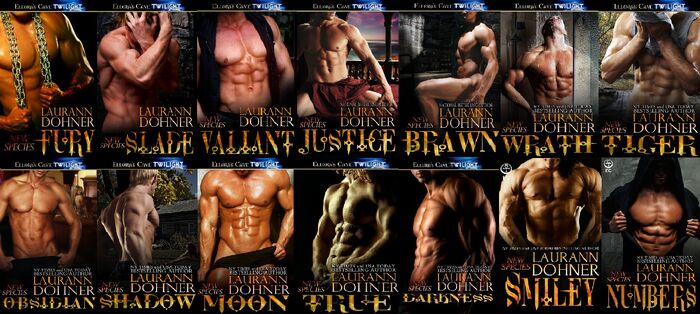 Lo exijiria porque quiero ir a la ONE e.e y porque los amo!!!
PD:
(si alguien quiere recomendarme un libro sobre brujas o Highlanders puede hacerlo :P)
LISTA MIROSLAVA
(Libros de ficción)
1.- Throne of Glass - Sarah J. Maas
estos libros son la perfección (hablo por mí)
te enganchas desde el inico, tiene una protagonista super genial, una trama épica, incluye su dosis de amor... creo que lo único dificil de este libro es el pronunciar bien los nombres de los personajes jajaja...
2.-The Lunar Chronicles - Marissa Meyer
Esta saga es tan linda... combina tan bien los cuentos clásicos con ciencia ficción que sorprende!
cada libro es de una pareja distinta pero lo que me ha gustado más es que enlaza muy bien las historias... Imaginense que en clases te pongan a leer esta historia? Con gusto... si aún no los leen se los recomiendo totalmente.
3.- Wicked - Jennifer L. Armentrout
recientemente me leí el primer libro y wooow, Jenn esres una genia!
He sido fan de los libros de Jennifer L. Armentrout desde hace un tiempo, pero no había tenido la oportunidad de leerme Wicked, recomendado.
Estoy en la espera del segundo libro u.u
4.- Nocturna - Guillermo del Toro & Chuck Logan
esta trilogía es asombrosa!
para empezar es de vampiros, más bien de cómo sobrevivir a estos vampiros...estos vampiros son totalmente diferentes a cualquier otros, además de esto este libro involucra la política.
Si le quitamos los vampiros, es la realidad es pocas palabras.
Esta trilogía actualmente es una serie!
la encuentran con el nombre de The Strain y el día de ayer regresó con su tercera temporada.
5.-Charley Davindson - Darynda Jones
esta saga aún no la empiezo, pero no saben las ganas que tengo de hacerla.
incluye una chica dura que ve a los muerto y es detective... un sexy demonio y muchas escenas sexys e.e XDD (tal vez no sea tan bueno para clases)
Sólo le falta un libro para que esté completa, así que tendré que empezarla pronto.
Buenos reader este fue el top ten de esta semana...
Quiero agradecerle a Jazz por ayudarme con su lista y
también quiero agradecerles a ustedes porque
:
YA SOMOS +300 SEGUIDORES!!!
No saben lo lindo que se siente saber que el blog esta creciendo...
que cada día hay nuevos seguidores, nuevos comentarios, nuevos amigos, muchas más visitas...
MIL GRACIAS.